Don't try to solve all of your plumbing issues by yourself.
Some repair and replacement jobs are best left to the professionals, especially when it comes to plumbing. Your plumbing system is responsible for providing clean water and eliminating much of the waste that goes through your San Angelo, Texas residential or commercial building, so properly taking care of plumbing-related issues is a must for making sure your plumbing system is doing its job correctly. As fun as some DIY projects can be, it's best to hire a professional plumber to make sure your plumbing job is done right.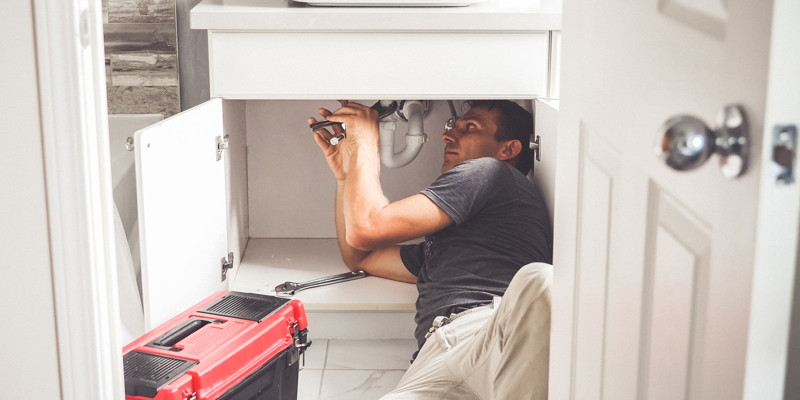 It can be tempting to try to save money solving a plumbing issue by yourself, but without the necessary knowledge and experience to properly handle these issues, there's no guarantee that your plumbing problems will be solved correctly. Hiring a professional plumber could save you money that you'd have to spend later on if you had to try to resolve a plumbing issue that wasn't taken care of the right way before. Don't risk having to revisit a plumbing issue that could've been avoided.
What to consider when looking for a plumber
We know it can be hard to manage the stress of dealing with problems in your plumbing system, so help minimize that stress by contacting us here at BL Plumbing Service today. We have the necessary knowledge and experience that come with a professional plumber, so you won't have to worry about having to learn how plumbing systems work trying to take care of a problem on your own. Let us help you get your plumbing system running back to how it's supposed to and reach out to us with any plumbing-related questions or problems you have.

FAQs About Hiring a Plumber
Here at BL Plumbing Service, we know how vital your plumbing system is, so we understand that you want to fix things as soon as possible when something goes wrong. However, if you've never experienced a plumbing issue before, you might not know where to start. Before trying to fix the problem on your own or calling the first plumbing service you come across, check out our plumbers' responses to these frequently asked questions:
How do I know if I need to hire a plumber?
If you experience a major issue, such as a burst pipe or an overflowing toilet, calling a plumber for assistance is a rational choice. However, smaller plumbing issues can compound over time, leading to more severe damage and problems if they're not properly addressed. Look out for signs like:
Slow drains
Unusual sounds from your pipes
Changes in your water's smell or appearance
Inconsistent water pressure
Leaky faucets or water fixtures
How do I choose the right plumber?
Whenever you're trusting someone to enter your home to work on an essential system, it's important to pick a reliable, trustworthy person who will have your best interests in mind. Look for plumbers with the proper credentials, training, and experience, but also make sure that they're great communicators and are available to fix your plumbing issues soon. When you choose a professional plumber from our team, you can have confidence in our skills, expertise, and superior customer service. Call us today to learn more or schedule your appointment.
Similar Services We Offer: