Get your commercial building's plumbing system back to running smoothly again.
Not all plumbing systems are the same, especially the ones in commercial buildings as opposed to homes. Commercial buildings are built and maintained differently than everyday homes are, so it's important to find a commercial plumber who understands these differences and can take care of the plumbing issues that show up in these spaces. Here at BL Plumbing Service, we can send over a commercial plumber to inspect, repair, or replace the parts of your San Angelo, Texas commercial building's plumbing system that aren't functioning the way they should be.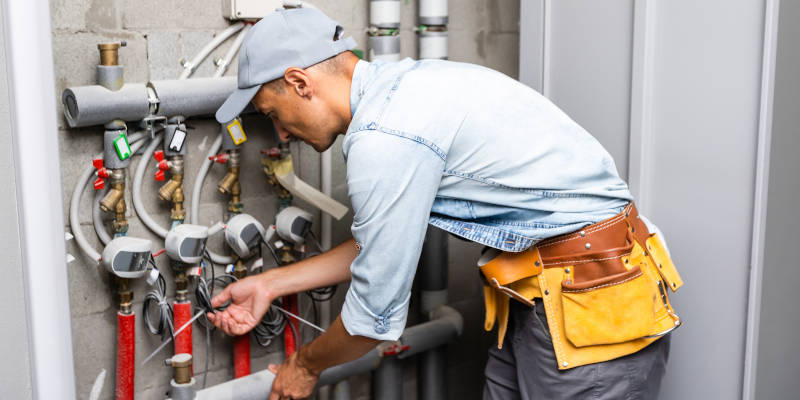 Plumbing systems in commercial buildings are often bigger and more complex than the plumbing systems present in people's homes. For that reason, they require different maintenance and expertise to solve the problems that may arise within the pipes, sinks, drains, etc. A good commercial plumber is able to work with these more complex systems and can help you in ways that a residential plumber may not be able to.
Another important factor relevant to commercial plumbing is the amount of use that a commercial building's plumbing system gets. Oftentimes, many people use a commercial building's sinks, toilets, and other relevant plumbing-related fixtures throughout the day. While any sort of plumbing problem can be a headache, regardless of whether this problem is in an office building or a home, a commercial plumbing issue can more seriously affect productivity and efficiency, so it's important to have a commercial plumber take care of these problems as soon as they arise.
Keep your commercial building's plumbing system up and running properly by reaching out to a commercial plumber with your plumbing needs. If you have any questions, please reach out to us today.